Testimonials
We always appreciate your feedback - check our other google reviews here or leave your own...
https://g.page/OBryanODonnell/review?gm
O'Bryan & O'Donnell have been accountants for our medium sized not-for-profit business for 16 years. As a community owned business, we require an accounting firm that is trustworthy, diligent and has diverse business acumen.

The staff at O'Bryan & O'Donnell meets these requirements with unwavering professionalism. Their service is prompt, efficient and friendly. From compiling and lodging BAS returns & end of year financials to complex taxation issues, business advice and assistance with accounting software use, we find Josh and his team very reliable. It is easy to call upon any one of the O'Bryan & O'Donnell staff, they make you feel welcome and are willing to assist their clients.

We have been very satisfied with the accounting services O'Bryan & O'Donnell have provided over the years, and look forward to our association with them for years to come.
2nd May 2018




Berrigan Children's Centre Association Incorporated

17-19 Stewart Street
PO Box 11
BERRIGAN  NSW  2712
Ph  (03) 5885 2324
E-mail:
  bcca@bigpond.com
ABN:  22 786 813 377
https://www.facebook.com/BCCA2712/




We have been clients of O'Bryan & O'Donnell for almost 5 years. Whilst our time as clients of O'Bryan & O'Donnell is only somewhat short, we feel like we have been clients for many years and are treated with the utmost respect by all staff.

Josh and his staff at O'Bryan and O'Donnell are a dedicated team who provide a professional accounting service. Josh is the type of person who you can call on for business advice and he will respond. Whether it's a message that you have left with office staff or an email, his response is prompt and knowledgeable.

It takes time to forge a relationship with an accounting practice, but we feel like part of the O'Bryan & O'Donnell family, they have great integrity.

As a rural farming business, we value and appreciate the professionalism they provide as accountants, and most importantly the genuine way in which we are treated. We have no hesitation in recommending their service. We look forward to being part of the O'Bryan & O'Donnell family for many years to come.
Max and Sandra Coburn - May 2018




Working with Josh and the team at O'Bryan & O'Donnell is the best. They took the time to really understand my business. I love how they've helped me to make sense of the day to day numbers while giving me practical support with my long term vision for the company. It's over and above what I expected from an accountant and I'm so grateful to work with people that have myself, my family and my company's interests at heart.
Kaitlyn Cummins - 25th April 2018



http://kaitcummins.com.au/the-play-project/
We changed from our Melbourne-based accounting firm to O'Bryan & O'Donnell, Yarrawonga, in 2015 due to relocation. Michael assisted in reviewing our company and trust structures and was able to Vest a Trust and De-register a number of companies whilst preserving all our tax advantages. He has also provided valuable advice on our Self Managed Superannuation Fund in regard to the new legislation coming into force from 1 July 2017. The rationalising of our structures whilst preserving the tax advantages within the retained entities simplified our tax affairs but will still provide advantages going forward with these Superannuation changes. He has been able to provide us with several options to gain maximum effect.
Cecile Wood - March 2018


Michael has been the accountant of our operations in the Commercial & Housing building industry since the early 1990s. During this period he has advised on and followed through our Builders Warranty Insurance and business valuations including being in direct contact with our insurer. He has successfully assisted with Employee Versus Sub-Contractors regulations and completed worker's compensation reviews; each year our situation prior to year's end is reviewed, providing valuable advice on strategies to gain maximum advantages and attends to all corporate and ASIC requirements. He has provided advice on ownership of our business premises and wealth management including advantages and disadvantages through a Self Managed Superannuation Fund and other possible strategies to reduce debt. He has also assisted with Company Division 7a requirements. I have no hesitation in recommending Michael and his firm. He always replies promptly to any calls or queries we make and is easy to deal with.
NJ (Jack) Riches,
Director Riches Homes & Improvements Pty Ltd - 22nd March 2018
PO BOX 85, Mulwala, NSW, 2647, Phone: 03 5743 2672
http://richesconstructions.com.au/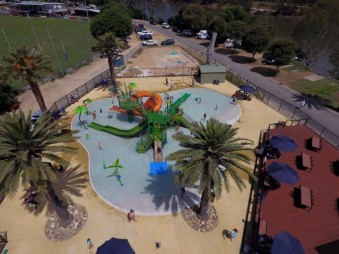 Michael took over the role as Secretary/Treasurer of our Not Profit Committee that operates the Yarrawonga Holiday Park in 2009. Through his firm of O'Bryan & O'Donnell they have provided specialist advice in operating Holiday Parks including GST Applicable to Holiday Parks, investment of funds, Management Agreements, business plans incorporating projections including both dollar and visitor number and numerous other advices relevant to the operation of our business.

Geoff Campbell - President Committee of Management - Yarrawonga Holiday Park

We have been with Michael O'Bryan and Josh Vagg at O'Bryan & O'Donnell accountants for more than 20 years. As well as our year to year accounts, they have helped with company reporting requirements and most importantly for us they have given invaluable help during the millennium drought with advice and applications for interest rate subsidies. They have recently assisted with securing the farm household assistance package after our business was dealt a fairly severe blow in the price clawback from our dairy company in May '16.


We have found them to be across all areas involved in a farm business and have achieved excellent tax minimisation over the years. Our net worth has steadily grown despite the effects of the drought and water reform, and I'm sure we will weather the current dairy price situation as we make decisions in our business based on feedback from Josh Vagg who has been our go to person at O'Bryan & O'Donnell for a long time now.
Tim & Bridget Goulding - Dairy Farmers – Kutunga VIC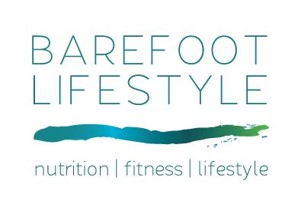 We made the switch to Josh and O'Bryan and O'Donnell around two years ago, after a tip from a colleague. We are a small but expanding business, and I have found our experience with O'Bryan and O'Donnell to be all positive.

Understanding the complexities of tax, and tax time, is difficult to me. Josh is able not only to give us the best advice to optimise our tax returns, but he is practical in his advice to our individual business situation. During our regular discussions, we have had a distinct focus on how to maximise income and future earnings, which is refreshing and infinitely important for us and our security.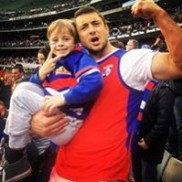 Developing these effective strategies to keep us moving forward business-wise has been awesome, and we have increased profit margins each year with Josh and O'Bryan and O'Donnell's assistance.
Dan Thomson - Barefoot Lifestyle - Accredited Practising Dietitian
(and doggies supporter)
Michael has been very valuable to us in assisting with the restructure of our business including negotiating with our banker and financiers.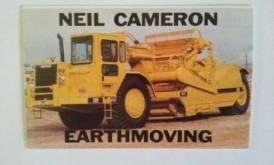 He has provided timely advice and is always available or replies in a very timely manner. O'Bryan & O'Donnell were also of great assistance in the setup and ongoing support of our Xero software.

Neil Cameron Earthmoving - Berrigan, NSW

We always appreciate your feedback - check our other reviews here or leave your own...
https://g.page/OBryanODonnell/review?gm

O'Bryan & O'Donnell - Helping Your Small Business, Farm or Trade Succeed