Accountants Berrigan
We are a small to medium sized accounting firm situated in Yarrawonga that services a number of business owners and farmers stretching along the Murray River including towns like Berrigan, Corowa and Tocumwal. While we offer the usual tax and accounting services you would expect from a regional accounting firm, we believe business owners want more than just compliance from their accountant. We offer you strategies to help you grow your revenue, profit and business value. We also offer financial planning services designed to help you build your personal wealth and protect your assets.
So what sets us apart from other accounting firms?
There are a number of distinguishing features including our marketing skills. We offer clients advice and assistance with key marketing issues including branding, your website's features, functionality and content plus search engine optimisation. We also offer you help with digital publishing including your corporate brochure and newsletter plus we can help you harness the power of social media to win more business.
Our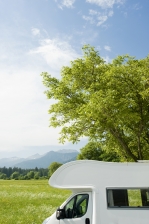 expertise in specific industries is another point of difference. We have built a reputation with builders and the various building trades, retailers, farmers, caravan parks and holiday parks as well as motels and accommodation and earth moving and excavation businesses.
We have also developed some niche services including advice regarding business start-ups, negative gearing of investment properties and the establishment and operation of self managed superannuation funds.
We continue to adapt to the needs of our clients and being in the financial services sector, referrals are the life blood of our business. We strive to earn your trust and ongoing referrals by delivering strategies and solutions that are both cost and tax effective. We guarantee you personal service with a pro-active approach and pride ourselves on our accessibility which includes after hours access and returning your calls and responding to your emails as soon as practically possible. Our client brief includes helping you reduce the cost of compliance so we train you to use the right accounting software that matches your business needs with your level of accounting skill.
Our dedicated team of accountants are committed to ongoing professional development so you enjoy access to the best technical tax and accounting advice available and no job is too big or too small for the team at O'Bryan & O'Donnell. We adopt a hands on approach with our clients including visiting your business premises whenever possible.

If you're looking for a lot more than just basic accounting and tax compliance services from your accountant contact one of our professional and passionate team members today. We primarily work with business owners who recognise the importance of marketing and want to work smarter, not harder to create a more profitable, valuable and saleable business.
We invite you to book a FREE, one hour introductory consultation to discuss your business and farm needs. At this meeting you can expect practical business, tax, marketing and financial advice designed to help you accelerate your business success. To book a time, call us today on (03) 5744 3861 or complete your details in the box at the top of this page.
Helping Your Farm, Business or Trade Succeed