Free Cloud Accounting Presentation
O'Bryan & O'Donnell are excited to secure David Gollop, senior manager at Xero to present a free 1 hour seminar on Xero cloud accounting.

The advantages of cloud accounting are huge. No having to send your data file back and forth, no backups, no adjusting journals, no entering bank statement lines... No worries!
Xero is one of Australia's fastest growing and award winning cloud based accounting software providers. Its ease of use, value for money and powerful functions and reporting are really shaking up the accounting software industry.
The time and dollar savings cloud accounting can bring to your business are enormous, with those adopting the technology gaining a real competitive edge.
When: Thursday 4th December 2014
RSVP: Monday 1st December 2014
For further information and to reserve your place please contact our office.
Both clients and non-clients are invited to attend this presentation.
Please note places are limited therefore to secure your seat please RSVP as soon as possible.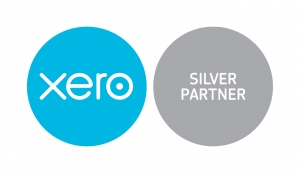 Having undertaken extensive training and mandatory testing, O'Bryan & O'Donnell Chartered Accountants are your only local Silver Certified Xero Advisors.