Community Sponsorship
O'Bryan & O'Donnell are proud to sponsor the Yarrawonga Adventure Playground and Splash Park. This is a fantastic community initiative...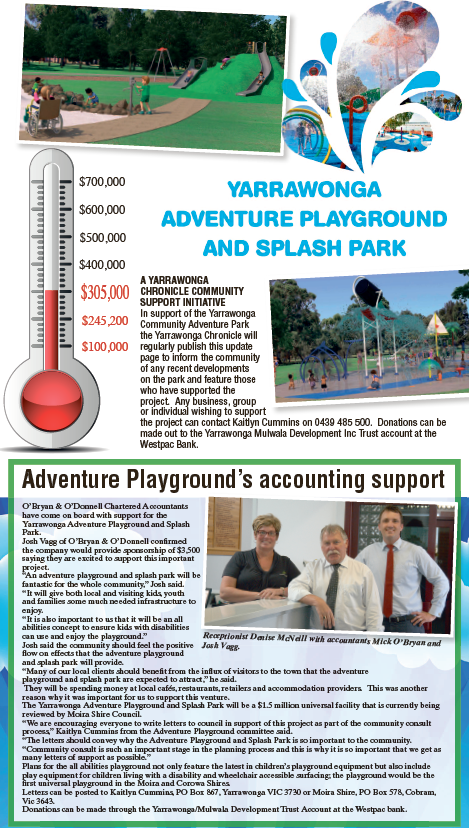 Arrange Your FREE
No-Obligation Meeting
Either phone us on (03) 5744 3861 or complete the form below
We Respect Your Privacy


8 Apr
What Drives Your Business Growth and Profits?
Every business owner wants to grow their business and their profits. While there's no secret formula or recipe, the fact is, business growth and improved profitability are outcomes achieved as a result of processes including marketing, your expertise, customer service and your team's performance.
More >